About Us
VISIONARA GLOBAL
MISS & MRS INDIA
Beauty Pageant reinforce the values of teamwork and camaraderie in a quality & structured environment. All they require to become a part of these pageants is beauty with brains. This beauty pageant will be conducted with values of Indian culture and as proud Indians.
The Contestants of VISIONARA GLOBAL MISS & MRS INDIA Beauty Pageant will be provided with special training sessions which will make them more confident by brushing up their skills and covering up flaws if any...
Home Slider




















Global Women Empowerment Awards 2019
(Empower Women to Empower The World)
GWEA Awards




























Pictures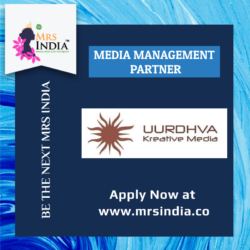 Facebook
This message is only visible to admins.
Problem displaying Facebook posts. Backup cache in use.
Click to show error
Error: Error validating access token: The session has been invalidated because the user changed their password or Facebook has changed the session for security reasons. Type: OAuthException
Girls had wonderful time getting shoot for the vacation mode. They loved each and every moment.
Our Contestants had wonderful photoshoot done in the pageant that was held in Hotel Umrao. The contestants had the time of their life.
Registration for Miss & Mrs India 2021-22 is open now.
VG MISS & MRS INDIA™ is an urge to become the largest & most influential beauty pageant for girls and married Indian women across the globe
Apply today to be the next Miss India and Mrs India.
It only takes a confidence to come out of your comfort zone.
Online auditions are going on for VG MISS & MRS INDIA 2021-22.
Register today at www.mrsindia.co
Follow us on
Facebook: www.facebook.com/VGMRSINDIA/
Instagram: www.instagram.com/mrsindia.co/
VG MISS & MRS INDIA™ Premier Pageant
Dream, Dare & Be The Queen™
Calling for Entries. Online Registrations are Open Now. Apply today at
www.mrsindia.co/apply-now/
To know more about Pageant Click below...
www.mrsindia.co/the-pageant/faq/
...

See More

See Less
Twitter
In COVID time, I did two things -- I started cooking at home & giving lectures through video conference. I delivered many lectures online, which were uploaded on YouTube. Owing to huge viewership, YouTube now pays me Rs 4 lakhs per month: Union Minister Nitin Gadkari (16.09)
Anecdotes tell us what the data can't: Vaccinated people appear to be getting the coronavirus at a surprisingly high rate.
There's an old phrase used in the world of Business: 'Analysis-Paralysis.' Here's a more graphic & light-hearted illustration of that concept. Sometimes you have to stop preparing & trying to mitigate every possible downside. Just take the shot! #Monday
As far as I'm concerned, this gesture of @mirabai_chanu makes her a Gold medallist. My eyes moistened seeing her touch their feet. One of the most graceful gestures in our country…
Just spoke to @Neeraj_chopra1 and congratulated him on winning the Gold! Appreciated his hardwork and tenacity, which have been on full display during #Tokyo2020. He personifies the best of sporting talent and sportsman spirit. Best wishes for his future endeavours.
Well played @aditigolf! You have shown tremendous skill and resolve during #Tokyo2020. A medal was narrowly missed but you've gone farther than any Indian and blazed a trail. Best wishes for your future endeavours.
History has been scripted at Tokyo! What @Neeraj_chopra1 has achieved today will be remembered forever. The young Neeraj has done exceptionally well. He played with remarkable passion and showed unparalleled grit. Congratulations to him for winning the Gold. #Tokyo2020 https://twitter.com/Olympics/status/1423980192448532482
Delightful news from #Tokyo2020! Spectacularly fought @BajrangPunia. Congratulations to you for your accomplishment, which makes every Indian proud and happy.
T 3989 -
Girls lost to Great Britain
Boys beat them....

Boys lost to Australia,
Girls beat them.....

Girls lost to Argentina
Boys beat them....

Girls lost to Germany,
Boys beat them!!!!

😀😀😀

#Hockey #Olympics
मेरे प्रिय प्रदेशवासियों,

अनलॉक प्रारम्भ हो गया है लेकिन कोरोना वायरस अभी गया नहीं है।

अतएव, मास्क लगाएं, सैनीटाइजर का नियमित प्रयोग करें, अनावश्यक बाहर न निकलें, भीड़-भाड़ वाले स्थानों पर जाने से बचें और अपनी बारी आने पर वैक्सीन लगवाएं।

अपना और अपने परिवार का ख्याल रखें।
Load More...
Sponsors & Official Partners
Official Magazine Partner
Knowledge & Award Partner
Supported By
Associate Partner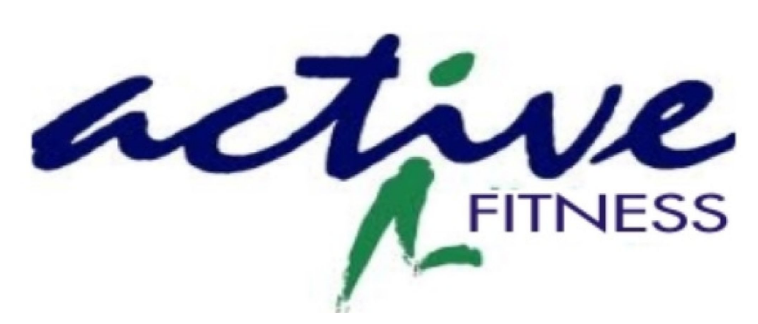 Official Fitness Partner
Official Crowd Funding Partner
Official Life Style Magazine Partner
Supported By
Official Chamber Partner
Official Beauty Salon Partner
Official Hair & Make up Academy
What People Say About Us
Dear Binita, I wish you all the best for your new venture of launching the Mrs. India Beauty Pageant. It's a great platform you will be providing to married Indian women. Keep shining. My best wishes are always with you. Lots of love.
Juhi Yasmmen Khan
Program ManagerFounder/Managing Director
J.Y.K Dubai, UAE
This is a good initiative to help our women to come out to bigger platform and express themselves. Specially in India where most of girls who have dream to become Miss India let lost due marriage and don't had really any platform to prove & establish her selves.
I congrats & wish luck to Mrs. Binita to taking this great initiative to promote talent in our country.
Rupesh Kumar
Program Manager
J.Y.K Dubai, UAE
I wish you all the best Binita for your new venture of MRS INDIA Beauty Pageant. Indeed it will be a great platform for the married Indian women. Kudos to you and best wishes for its grand success.
Harish Chandra
Editor
Achievers World
I wish you all the best for your new venture of launching the Mrs. India Beauty Pageant. It's a great platform you will be providing to WOMEN. Keep shining. My best wishes are always with you.
George Koutoulias
President of Greek ModelsCEO of MISS TOURISM PLANET
ATHENS, GREECE
My best wishes to Former Classic Mrs India Overseas Mrs Binita Shrivastava on the amazing venture of launching the MRS INDIA Beauty Pageant, you have embarked on. I wish you the best of luck, and pray that the sun always shine on the business and lead you to extraordinary success.
Amit Tyagi
Managing Director
Arcade Designs & Exhibitions LLC
Dubai, UAE
Dear Binita, May your new venture MRS INDIA, a Premier Beauty Pageant get you closer to your dreams. It's a great platform and excellent opportunity, you will be providing to Indian married women around the world to showcase their talent. I wish you more power, courage and passion to overcome obstacles that come your way. You've always been the one who had lots of determination and focus. Wishing you much luck on your new business venture. God Bless.
Dr Sundeep Kochar
Famous Motivational Speaker, Life Coach, Actor, Astrologer & Author
I would like to extend well wishes to my dear friend Binita on the launch of her new venture Mrs India. This would be a great opportunity for all the Married Women. There is no limit to what a woman can achieve if she puts her heart in it. Rock On!
Deepti Mahat
Mrs India Overseas 2017
Sweden, Europe
Wishing Binita jee mire abundance and May she serve the Indian Women global community with many more initiatives that allows them to thrive. God Bless
Rohit ROI Bassi
Business Coach, TEDx and Global Professional Speaker
Dubai, UAE
Dear Binita, I wish all the very best to you for your new venture of launching the Mrs. India Beauty Pageant…
One of the platform where women can show their caliber, confidence, capacity and substance. You are one wonderful women in and out and it's my pleasure to know you. You are one inspirational example for all the women out here.
Keep Rolling and Rocking,
Love
Pratibha Dhawan
Sydney, Australia
Best wishes Binita on your new business venture MRS INDIA Beauty Pageant. I know you have the grit and determination to excel in all means of life. May your Mrs India Beauty Pageant live to see the light of the day. I am very much sure that it will be the best platform for all the wonderful Indian married women to showcase their talent. I'm so happy for you. Congratulations.
Meenu & Jasbir Singh Likhari
Uganda
Africa